Who are we?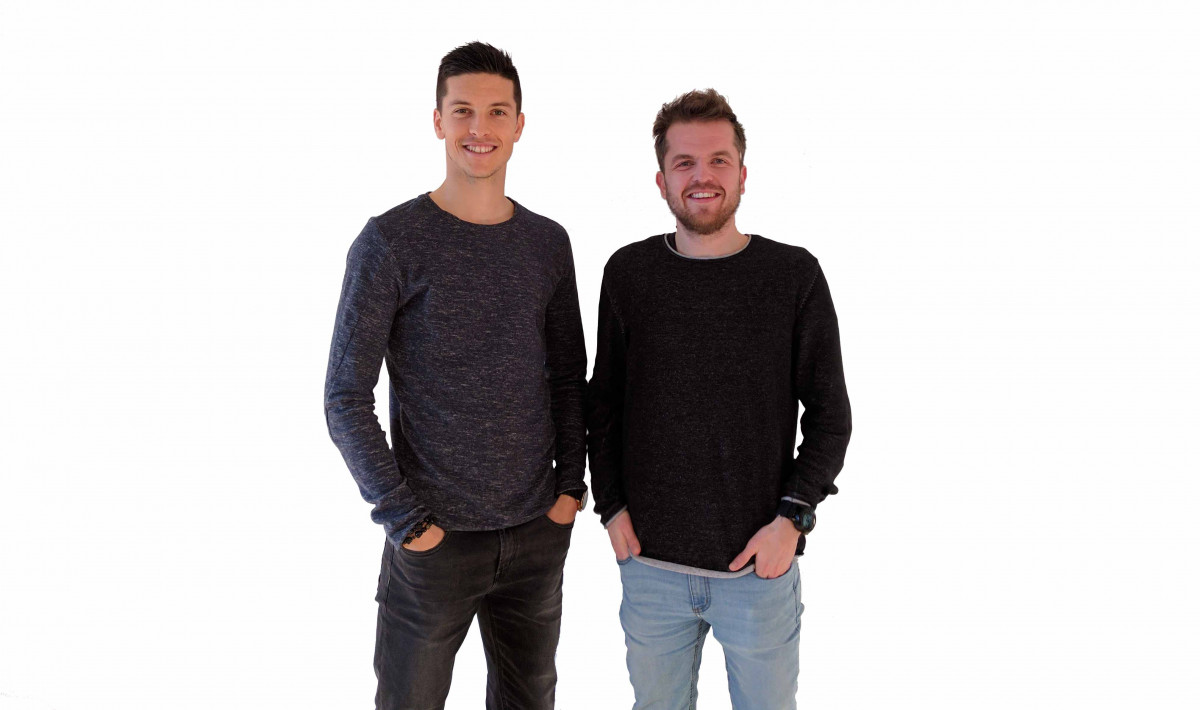 Hello! Lovely to see you want to know more about Shindesigns.
Shindesigns is a unique concept founded by Stef Peeters and Martijn Knoops. With the webshop of Shindesigns, we try to make the football world a little bit more unique. A traditional shin guard is usually pretty standard. Moreover, the traditional shin guards often doesn't keep in the right place during a game or training.
Shindesigns provides a solution: every footballer, big or small or young or old, can order shin guards with a nice design. You can choose between a predeveloped design or a unique design according to your wishes. Next the compact shin guards are printed and tested carefully. Thanks to the custom made sleeves or compression stockings, the shin guards will always stay at the right place during a game or training.
The shin guards of Shindesigns are worn by players from the Jupiler Pro League and the Dutch first division. However, our goal is to offer shin guards with a fair price so that each football player, regardless of the level, can play with our product.
Stef Peeters
When I was young I already was playing football all the time. I started my football career at Nevok Gruitrode, a few months later I moved to KRC Genk.
At Genk I playd for several youth teams, I also was able to play a few minutes in the first team. Next Sparta Rotterdam was my 2nd club in professional football. After 28 games and a lot more of experience I decided to continue my career at MVV Maastricht.
Together with Jordy Croux and a few other players from my period at KRC Genk, we won a lot of games in MVV. Playing football at the Geusselt was unique! The atmosphere, the pitch, ...
During 2016-2017 I was active at STVV in Belgium. After a good season I was able to take another step in my career. I moved to SM Caen, a team in the French Ligue 1. Currently I am playing football at SV Zulte Waregem in Belgium. When I am not playing football I am busy with Shindesigns. The combination of football and e-commerce makes it very interesting. Thanks to the shin pads of Shindesigns you can give your unique touch to your equipment, something every football will like!
Martijn Knoops
Hello!
In my professional life I am active as a freelance online marketeer / projectmanager. Every day I am busy with online marketing. It is always special to see how different target groups react on special marketing campaigns. Shindesigns is a perfect addition next to my other projects. Sports, marketing and e-commerce, is like a dream that comes true.
When I am not studying or working, I am working out! Football, running, cycling and swimming are my favourite sports that I practice each week. From time to time I participate a sportevent. In 2014 I ran the marathon of Paris, a few months later I reached the top of the Col du Tourmalet by bike.
Currently I play football at Nevok Gruitrode. It's not the same level as Stef but still very amusing!